Your Patients are Getting Old: What to Do?
Friday 1/29/2021
Time: 11:45 am - 12:45 pm
Course Code: 407RLV
Credits: 1 CE Hour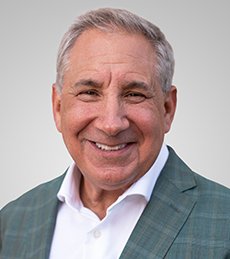 Lou Graham, DDS is the former dental director of the University of Chicago's Department of Dentistry and maintains a private practice in Chicago, IL
This ever-growing population and oh yes, they have plenty of concerns. From those on-going bleeding gums, old restorative dentistry, aging implants, medication lists that sometimes are 20 deep, aggressive cervical caries, and far more challenges. Add COVID-19 and you have more than enough on your hands! This course will be action packed with added ways to maintain your patient's dentitions and offer the best care available. From treating ongoing refractory disease, to ailing implants, to high caries risk patients, there is so much to share about optimizing outcomes.
After this course attendees will be able to:
Understand new ways to use oxygen therapy and defeat those anaerobes
Identify how lasers and additional treatments add to biofilms success
Determine how patients must "up their maintenance and the "brush" does matter
Review today's disclosing gels; how they can assess risk factors and guide your patients to better care
NO CHARGE
Recommended Audience: Dentist
The Crest + Oral-B grant has been applied to this course.
OTHER COURSES BY:
OTHER COURSES ABOUT: