OSAP: 2 Mini Session Programs - Infection Control & Instrument Processing
Friday 1/29/2021
Time: 10:00 - 11:30 am
Course Code: 415RLV
Credits: 1 CE Hour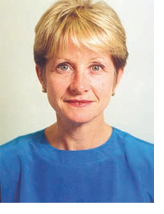 Kathy Eklund, RDH is the director of occupational health and safety at The Forsyth Institute and adjunct assistant professor/ faculty member at the Massachusetts College of Pharmacy and Health Sciences and Mount Ida College School of Dental Hygiene. She is also the author of the CDC guidelines for Infection Control in Dentistry and chair elect of OSAP.
Session 1: Infection Prevention & Control in Dentistry – Interim Guidance and Planning for the Post -Pandemic Dental Practice
The COVID-19 pandemic has changed dental healthcare delivery. The instructor will review the current interim infection prevention and control guidelines, including those from CDC, OSHA and other professional organizations. Strategies and resources for implementing current guidance will be described. Considerations for post-pandemic infection prevention and control will be discussed. 
Describe interim infection prevention and control guidance for dentistry
Identify strategies and resources for implementation evaluation
Discuss implications for dental infection prevention control, post COVID-19
Session 2: Instrument Processing and Sterility Assurance
Instrument processing and sterility assurance are key elements of an infection prevention and control program. The instructor will describe the steps in instrument processing from safe transport of contaminated items to storage of sterile packs. CDC guidance, as well as AAMI ANSI standards will be reviewed.
Describe the steps of instrument processing and sterility assurance
Explain the acceptable methods for packaging and sterilizing instruments
Identify the methods of mechanical, chemical and biological monitoring for sterile processing
NO CHARGE - POWER PASS REGISTRATION REQUIRED
To view course handouts click HERE.
Recommended Audience: Assistant, Dentist, Hygienist, Office, Technician
OTHER COURSES BY:
OTHER COURSES ABOUT: