Intuitive Endodontics
Thursday 1/27/2022
Time: 1:00 - 4:30 pm
Course Code: 134TH
Cost: $325
Credits: 3 CE Hours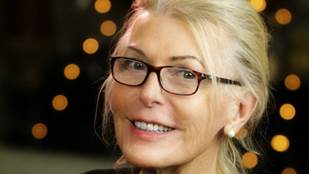 Anne Koch, DMD is the founder and past director of the postdoctoral program in endodontics at the Harvard School of Dental Medicine, where she maintains an adjunct faculty position. The founder and past CEO / President of Real World Endo, Dr. Koch is a member of the Board of Advisors for the University of Pennsylvania School of Dental Medicine, as well as serving as a board member for CIPD (Center for Innovation & Precision Dentistry ) at Penn.
This course will include both a didactic component and a hands-on session. In the hands-on workshop, the new "Blend Technique" will be introduced and attendees will learn how to instrument root canals in an intuitive fashion. Additionally, a bioceramic obturation method will be introduced that combines the latest in material science, with endodontic synchronicity resulting in a passive, bonded root canal obturation. Attendees will also have the opportunity to use piezo electric ultrasonics. 
In this course attendees will:
Discover how the "Blend Technique" is completely intuitive in its design
Comprehend the advantages of heat-treated files and how best to use them
Reproduce the most effective instrument motions available for shaping root canals which is the "Rhythm Technique"
Understand the need to combine the latest technology with long established, evidence-based endodontic principles
Recognize the benefits of piezoelectric ultrasonics in both access and three-dimensional irrigation
Appreciate the benefits of bioceramic obturation and the incorporation of matching posts
Recommended Audience: Dentist
The Real World Endo grant has been applied to this course.Thanks to Brasseler USA for course materials.
Supplies Needed: Any extracted teeth they may want to work on
OTHER COURSES BY:
OTHER COURSES ABOUT: