Hot Topics in Pediatric Dentistry Revealed!
Thursday 1/27/2022
Time: 1:00 - 4:00 pm
Course Code: 139TL
Cost: $99
Credits: 3 CE Hours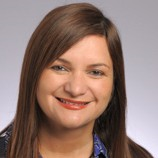 Maritza Morell, DMD is a Board Certified Pediatric Dentist, a Diplomate of the American Board of Pediatric Dentistry and a Public health Dentist. Dr. Morell is the Mass Dental Society region six Trustee. She is a Senior Clinical Associate in Pediatric Dentistry at the Boston Children's Hospital and the Harvard School of Dental Medicine since 1999. In addition, she owns 2 pediatric dentistry and orthodontics private practices in Andover and Lawrence, Massachusetts.
Treating children successfully requires the right temperament and many of the right tools. This course will discuss some of the hottest and more successful topics in pediatric dentistry to help you treat children successfully!  The instructor will address a variety of mini topics that are well established, new and emerging in pediatric dentistry. The full range of pediatric dentistry will include topics as, behavior management, disease management of early childhood caries based on risk, what is new in restorative dentistry, pulp therapy in primary teeth, treatment of molar incisor hypoplasia, use of lasers in pediatric dentistry, local anesthesia for children and sedation techniques among other new trend patterns currently used with young patients. 
After this course attendees will be able to:
"Get it done by age one": find a dental home

Manage early childhood caries and understand risk-based disease prevention

Utilize modern behavior management techniques, including the use of local and general anesthesia for children and sedation techniques

Determine the use of Silver Diamine Fluoride and Interim Therapeutic Restoration (ITR)

Recognize the use of lasers in pediatric dentistry

Understand isolation systems commonly used in pediatric dentistry
Recommended Audience: Dentist
OTHER COURSES BY:
OTHER COURSES ABOUT: