Buying, Starting, or Growing Your Dental Practice
//
Time: On-Demand
Course Code: 119TLV
Credits: 1 CE Hour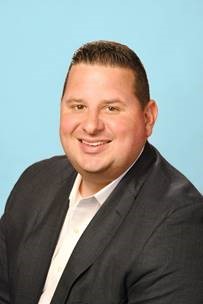 William Murray, is the Regional Business Development Officer for New England Dental Acquisitions for Bank of America Practice Solutions.
In this course, attendees will have the opportunity to discuss the various aspects of starting or acquiring their first practice or growing their existing practice. This course will cover everything you need to know to start your new practice, acquire an existing practice, and plan for your future growth as a dental practice. Various aspects of lending options in the marketplace available to dentists will be covered. Identify who to include on your "dream team" to help you be successful in this endeavor. Join us and get all of your questions answered in one place.  Becoming a practice owner can be the most rewarding experience of your career, both personally and financially. The great news is that owning a practice can happen as early as 12 months out of dental school with the right planning and an experienced team to help you.
After this course attendees will be able to:
Review the fundamentals of starting or buying your first practice
Learn the average costs to start a dental practice from scratch
Discuss first three year projections of a dental practice
Build a "dream team" to provide guidance through the ownership process
Identify how to avoid first practice "pit-falls" and learn how planning early can lead to a successful practice
Explore the financing options available to dentists today and discover what a lender looks for when qualifying a practice loan
Determine the right time to become a business owner
NO CHARGE
Recommended Audience: Dentist
The Bank of America Practice Solutions grant has been applied to this course.
OTHER COURSES BY:
OTHER COURSES ABOUT: