Your Path to Ownership
Friday 1/28/2022
Time: 10:00 am - 12:00 pm
Course Code: 477RL
Cost: No Charge
Credits: 2 CE Hours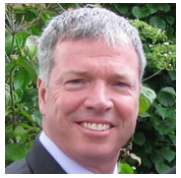 Patrick McGahren, is Vice President, Business Development Manager for Wells Fargo Practice Finance in the New York region. Patrick brings over 25 years of financial experiences to the dental, veterinary, optometric and medical fields. He owned and operated a national healthcare financing firm, provided turnaround management to distressed businesses and more recently providing banking services to healthcare providers. He provides financial information to doctors on a variety of more specific financial matters including credit management, practice acquisitions, start-up projects, practice expansions, business refinance, and practice equity loans.
The course will include an in-depth discussion for dentists wondering about the path to ownership. Weight a start-up versus a purchase acquisition/buy-in and which one is the right choice for you. Understanding lending sources and how to select your lender will also be discussed. This course will review the basics of a business plan and some things to know about credit management.
After this course attendees will be able to:
Explain the basic steps to developing a business plan

Determine if start-up or purchase acquisition is right for you

Examine the impact of student debt

Understand credit basics and why they are important to know

Create a team of advisors to assist you on your journey
Recommended Audience: Dentist
Ambient Noise Disclaimer: Please note that this course will be held on the Exhibit Hall Floor and will be subject to ambient noise.
OTHER COURSES BY:
OTHER COURSES ABOUT: