Everything You Wanted to Know About Practice Transitions
Saturday 1/29/2022
Time: 1:00 - 3:00 pm
Course Code: 652SL
Cost: No Charge
Credits: 2 CE Hours

Jean Fallago, JD is an attorney and practice broker and also holds a Masters in Tax Law from Boston University Graduate Law School. She is a member of the Practice Valuation Study Group, National Association of Certified Valuators and Analysts, Past President of National Association of Practice Brokers, approved AGD course provider, and held the esteemed position of Probate Court Judge for two terms.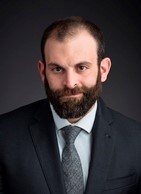 Richard Fallago, JD is a graduate of Suffolk University Law School and also holds a Masters in Tax Law from Boston University Graduate Law School. He has extensive experience in mergers and acquisitions for buyers and sellers and related tax planning strategies. He currently serves as Senior Counsel to Gordon & Rees in the Business Transactions Group.
In this course the instructor will explain the essentials of what is involved in a practice transition from 'making' the decision to getting your practice ready to sell, appraising your practice, understanding the marketplace, knowing the tax planning strategies and the legal twists and turns involved.
After this course attendees will be able to:
Define an appropriate time to retire

Understand the marketplace for selling in today's world

Assess the importance of technology in the selling of your practice

Determine practice value

Argue the legal issues and risks in connection with a sale
Recommended Audience: Dentist
The Almonte Fallago Group grant has been applied to this course.
An invitation to participate in the Corporate Forums was provided to all companies exhibiting at Yankee. Participating companies have selected the speakers and topics for the sessions and paid all related expenses. The information and opinions presented are solely those of the speakers and the sponsoring companies and do not represent the opinions of, nor constitute endorsement by Yankee Dental Congress, the Massachusetts Dental Society and the co participating states.
OTHER COURSES BY:
OTHER COURSES ABOUT: