Not Your Average Dental Sealant
Thursday 1/26/2023
Time: 9:00 am - 12:00 pm
Course Code: 115TH
Cost: $260
Credits: 3 CE Hours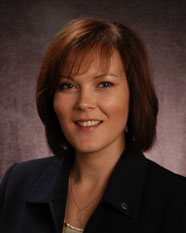 Connie Kugel, RDH has over 20 years of experience in clinical dental hygiene, marketing, education, and research. She has worked for several dental manufacturers, and is currently director of education at the Boston Center for Dental Education.
Dental sealants have long been proven to be a safe, effective and cost-effective preventive technique to help patients avoid occlusal decay in posterior teeth. 
Let's talk about the different dental sealant material categories as well as the pros and cons of each. Although some practitioners have a favorite type of sealant material, it may not always be appropriate for all patients. In this hands on workshop, attendees will practice with three different sealant categories so you can be confident placing all dental sealants for your patients as needed.
In this course attendees will:
Discuss the need for dental sealants

Learn about the different dental sealant material categories

Discover ways we can increase dental sealant usage

Review the steps for placement of dental sealant materials

Understand the need to follow the correct steps and sequence for each material category

List the appropriate usage of each type of dental sealant material

Review options for retraction
Recommended Audience: Assistant, Dentist, Hygienist
Supplies Needed: Loupes (Optional)
OTHER COURSES BY:
OTHER COURSES ABOUT: