Breaking the Turnover Cycle for Higher Sales and Productivity
Thursday 1/25/2024
Time: 10:30 am - 12:00 pm
Course Code: 405TL
Cost: $65
Credits: 1 CE Hour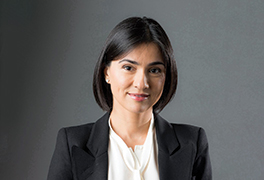 Zeynep Ton, Co-founder of the Good Jobs Institute, Ton is driven by an unstoppable passion to show organizations how to develop a new mindset for creating good teams that win with customers while simultaneously satisfying investors and employees. In engaging presentations, she reveals the tools leaders can use – including ways to improve corporate decision-making and tips for designing work – that entice employees to stay with an organization, reduce harmful turnover and increase trust and productivity. Her clear and practical-to-implement solutions enable organizations to escape their outdated operations models, replacing them with a new system to foster dignity, pay and meaningful work.
Breaking the Turnover Cycle for Higher Sales and Productivity
10:30 - 11:30 am : Presentation
11:30 am - 12:00 pm : Book Signing
Many employers spend the equivalent of 10 to 25% of their labor budget on replacement costs — the costs to recruit, train and reach baseline productivity — only to start all over again when employees leave, according to new research by Zeynep Ton's Good Jobs Institute. Organizations are then forced to find more ways to cut costs to account for what should have been avoidable in the first place. There's another way, and companies can change, says Ton. As she describes in her new book, "The Case for Good Jobs," large-scale industry leaders like Quest Diagnostics, Mud Bay and Sam's Club adopted her "Good Jobs" model, which improved pay and schedules, created more valuable work for employees and redesigned their system for better operations and service. The results? Significant reductions in employee turnover, higher sales and improved productivity. Always encouraging, Ton's recommendations reveal a path to successful systemic change and growth for the organizations and the people within them.
Learning Objectives:
At the end of this course attendees will understand:
The full costs of employee turnover - financial and competitive
The biggest drivers of employee turnover
The components of an opening system that produces low turnover and high performance
Book signing to follow immediately after the presentation.
*Tuition includes a copy of the book The Case for Good Jobs: How Great Companies Bring Dignity, Pay & Meaning to Everyone's Work.
OTHER COURSES BY:
OTHER COURSES ABOUT:
The Massachusetts Dental Society is an ADA CERP Recognized Provider. ADA CERP is a service of the American Dental Association to assist dental professionals in identifying quality providers of continuing dental education. ADA CERP does not approve or endorse individual courses or instructors, nor does it imply acceptance of credit hours by boards of dentistry. Concerns or complaints about a CE provider may be directed to the provider or to the Commission for Continuing Education Provider Recognition at ADA.org/CERP.